HOW TO INSTALL OWENS CORNING SSLII FIBERGLASS PIPE INSULATION
Owens Corning is the only manufacturer of pipe insulation that currently uses the patented SSLII closure system. Some of our customers have trouble with how to install the pipe insulation correctly with this closure type. The following photos should help explain how.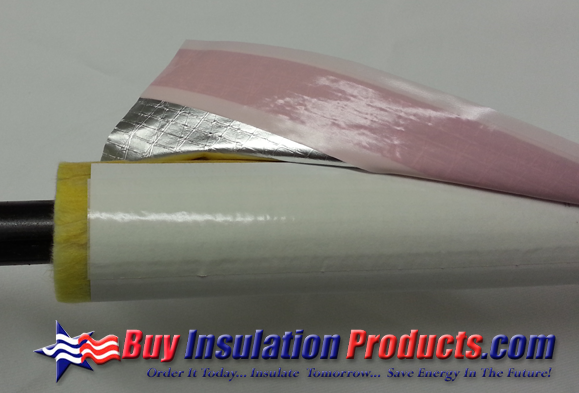 The first step is to open up the lap of the pipe insulation and pop the pipe insulation onto the pipe. The ASJ jacketing of the pipe insulation underneath the lap has adhesive and the lap itself had adhesive that is protected by a pink release paper (see photo above). The big mistake some installers make is by closing the lap back up again without removing the pink release paper.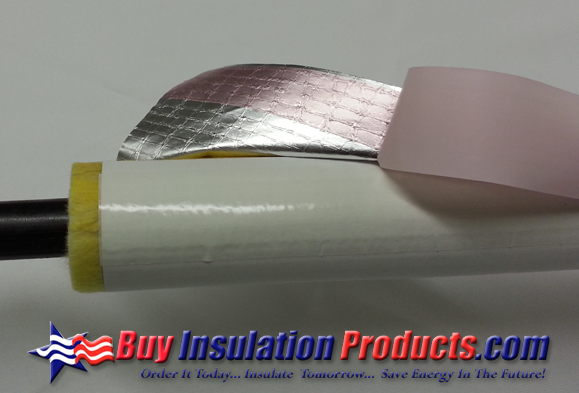 The photo above shows the pink release paper being removed which then exposes the pink adhesive on the lap. The last step is to close the lap onto the inside of the ASJ jacketing and rub the two adhesives together. Once closed, this piece of pipe insulation is not coming off. Do not try to open and readjust as the piece of pipe insulation would be ruined.
CLICK HERE TO PURCHASE OWENS CORNING SSLII FIBERGLASS PIPE INSULATION