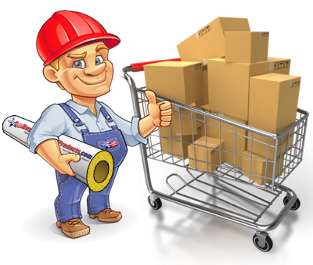 Buy Insulation Products.com is an online insulation superstore that specializes in mechanical insulation products, acoustical insulation materials, firestopping caulks and devices, mold cleansers and coatings, and asbestos abatement supplies.
The way we are able to offer the highest quality products at the lowest prices is simple..."Low Overhead". We utilize our affiliates' warehouses to stock our products and ship them out when you place your order. We have multiple affiliates throughout the country which ensures that our products are always in stock and ready to ship when you need them!
Please don't confuse Low Overhead with poor service! We have a dedicated staff that is ready to answer your phone calls, reply to your emails, or chat with you on our LIVE Chat! We are here to help answer your questions and make sure you order the best products for your specific job or application and that you know how to install them.
BuyInsulationProducts.com also prides itself on its fast order processing. If you place your order before 3pm EST Mon-Fri, your order ships same day! This limits the amount of time between placing your order and installing your products.
EMAIL: customerservice@buyinsulationproductstore.com
Phone: 888-367-8931 (Weekdays 7am-5pm EST)